Arbitrum (ARB)'s gains have been tempered by various challenges, hindering its further upswing. The declining inflows of stablecoins on the Arbitrum network have raised concerns among investors and enthusiasts alike, as it signals potential obstacles for the growth and development of the decentralized finance (DeFi) sector. 
As a Layer-2 scaling solution for Ethereum, Arbitrum initially garnered significant attention and saw impressive gains, but recent hurdles have dampened the optimism surrounding its future prospects. 
While the decline in stablecoin inflows is a cause for worry, there are potential avenues for growth that could help revive Arbitrum's momentum. 
Resilient Growth Amidst Volatility: ARB Performance
Despite facing market volatility, both the Arbitrum protocol and its native token, ARB, have demonstrated remarkable growth. CoinGecko reports ARB's current price at $1.14, showcasing a 0.9% rally over the past 24 hours and an encouraging seven-day gain of 3.3%.
However, a recent ARB report highlights a notable decline in stablecoin inflows on the Arbitrum platform, raising concerns about its potential impact on the protocol's growth trajectory.
The decrease in stablecoin inflows may also impact the protocol's overall liquidity. Less stablecoins entering circulation may reduce liquidity in the market.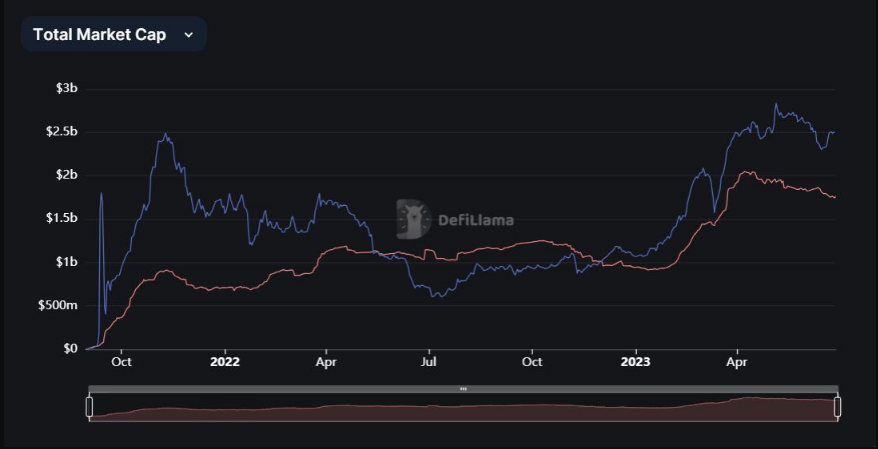 Such a decline could also indicate a waning demand for stablecoin-based activities within the protocol, potentially affecting its position within the DeFi sector.
A Path To Growth For Arbitrum
Arbitrum recognizes the potential for expansion by engaging in collaboration within the gaming sector, aiming to attract a larger user base and enhance the Total Value Locked (TVL) on its protocol.
Recent developments indicate that Reboot Protocol, in a tweet, has announced its partnership with pixelvaut to launch its flagship game on the Arbitrum network. These strategic alliances have the potential to act as catalysts for growth, offering a promising avenue to counterbalance the decline in stablecoin inflows.
Exciting to see the #BattlePlan game on #ArbitrumNova