Avalanche (AVAX) recently experienced a breakout, successfully overcoming a major obstacle at $13. This particular hurdle had proven to be a significant challenge for AVAX bulls in the preceding weeks, hampering their upward momentum.
The surge in AVAX's performance can be attributed to multiple factors, one of which is the increasing demand for the wrapped version of Bitcoin (BTC) on the Avalanche network. 
As Bitcoin prices rose, more users sought to utilize the wrapped BTC on Avalanche, contributing to the network's growing user base. Will AVAX's upward momentum continue?
Avalanche Price Shows Signs Of Exhaustion
The price of AVAX, currently standing at $13.37 according to CoinGecko, has demonstrated a 2.7% rally within the past 24 hours, accompanied by an impressive seven-day surge of 18.0%. However, a closer examination reveals that AVAX's recent upward momentum may be losing steam.
Between June 10 and 25, AVAX gained a substantial 40% and established a price range spanning from $9.65 to $14.25. Despite approaching the upper boundary of this range, indications of exhaustion are becoming increasingly evident.
Notably, from June 21 to 25, AVAX's price formed three distinct higher highs. However, during the same period, the AVAX's Relative Strength Index (RSI) and Awesome Oscillator (AO) formed lower highs.
This disparity, known as "bearish divergence," suggests that the momentum behind AVAX's recent ascent may be waning. In technical analysis, this formation typically serves as a sell signal and often precedes a correction in the underlying asset.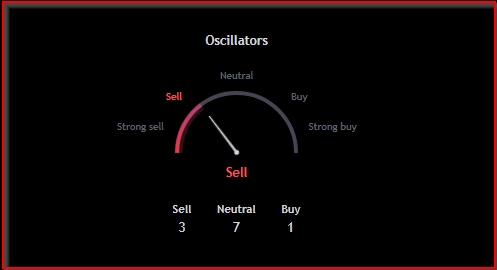 Bitcoin's Influence May Shape AVAX Future
Meanwhile, the potential resumption of bullishness in Bitcoin's price at the beginning of a new week could present a challenging scenario for bears.
The interplay between Bitcoin's movement and AVAX's price trajectory plays a pivotal role in determining the future direction of AVAX.
As one of the most dominant cryptocurrencies in the market, Bitcoin serves as a major influencer for the overall sentiment and trends within the crypto space. Its movements often set the tone for the entire market, and AVAX, being an altcoin, is not immune to this influence.
Related Reading: PEPE Leapfrogs With 72% Rally – What's Behind The Surprise Vigor?
Bitcoin's price movements have historically exhibited a strong correlation with the wider cryptocurrency market. When Bitcoin experiences significant price fluctuations, it tends to trigger a ripple effect that impacts other cryptocurrencies, including AVAX.
This correlation stems from various factors, such as Bitcoin's status as a benchmark cryptocurrency, its high trading volume, and its position as a store of value for many investors.
As investors and enthusiasts closely monitor these developments, the question of whether AVAX can overcome the sell signals and embark on a renewed ascent lingers in the air.
Featured image from Getty Images