Base, an Ethereum layer 2 (L2) network developed by prominent cryptocurrency exchange Coinbase, has seen its total value locked (TVL) soar to new heights on Friday, August 31. This surge was triggered by the recent launch and growing hype around the decentralized exchange (DEX) platform Aerodrome.
Total Value Locked on Base Reach $333 Million
The total decentralized finance (DeFi) deposits on Base have hit a new all-time high following a nearly 76% spurt in the past 24 hours. According to data from DefiLlama, the network's TVL currently stands at $346.39 million, jumping from $196.8 million a day ago.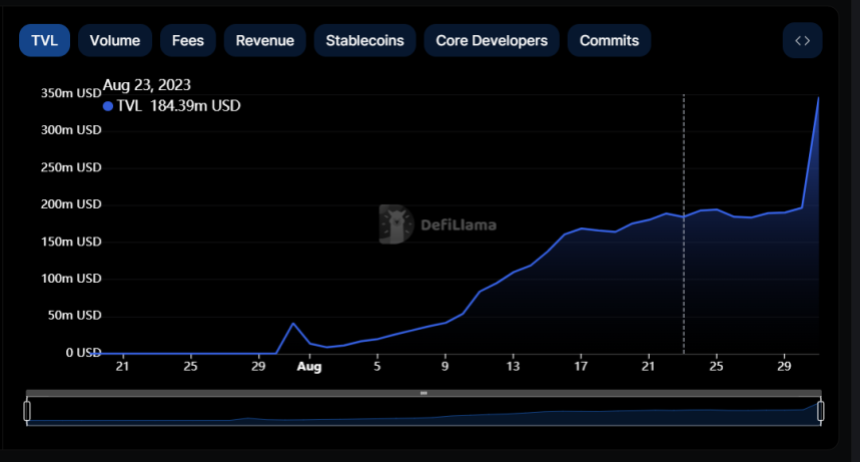 This sharp rise has seen Base leap into the top ten blockchains with the largest TVL, sitting above Solana in ninth position. However, Ethereum remains the dominant network in the decentralized finance space, with a total value of roughly $22.1 billion.