Bitcoin may be at a decision point right now as investor sentiment is exactly neutral. Which way will the market tip in the coming days?
Bitcoin Fear & Greed Index Suggests Market Is Neutral
A few days back, Bitcoin had observed a sharp plunge that had taken the cryptocurrency's value towards the $29,000 level. In the days that followed, the asset had only consolidated around these relatively low levels, but during the last 24 hours, things appear to have changed a bit.
The impetus for this latest volatility appears to have been the US Federal Reserve (Fed) hiking interest rates by an expected 25 bps. Shortly after the FOMC meeting had announced this increase, Bitcoin started to surge, giving investors hope that the coin may be traveling back toward the $30,000 level.
This new rise, however, seems to have already run out of steam, as BTC has fallen back to lower levels. At the time of writing, Bitcoin is trading around $29,400, down 2% in the past week.
While Bitcoin has retraced from its peak during the past day, the cryptocurrency is still up a net amount in this period, meaning that the asset has managed to hold onto some recovery nonetheless.
The fact remains, though, that the coin has been unable to keep up its upward trend, a sign that the market is still perhaps indecisive about its direction. This is reflected in the general investment sentiment in the space, as the "Fear & Greed Index" shows.
The Fear & Greed index makes use of various market-related metrics (like volatility, dominance, and volume) to judge what the most likely sentiment of the average participant in the sector is currently.
This index has a value of 51 right now, which means that the Bitcoin investor sentiment is almost exactly in the balance. This lack of direction in the market isn't a new development; the investors have been leaning towards neutrality for a week or so now.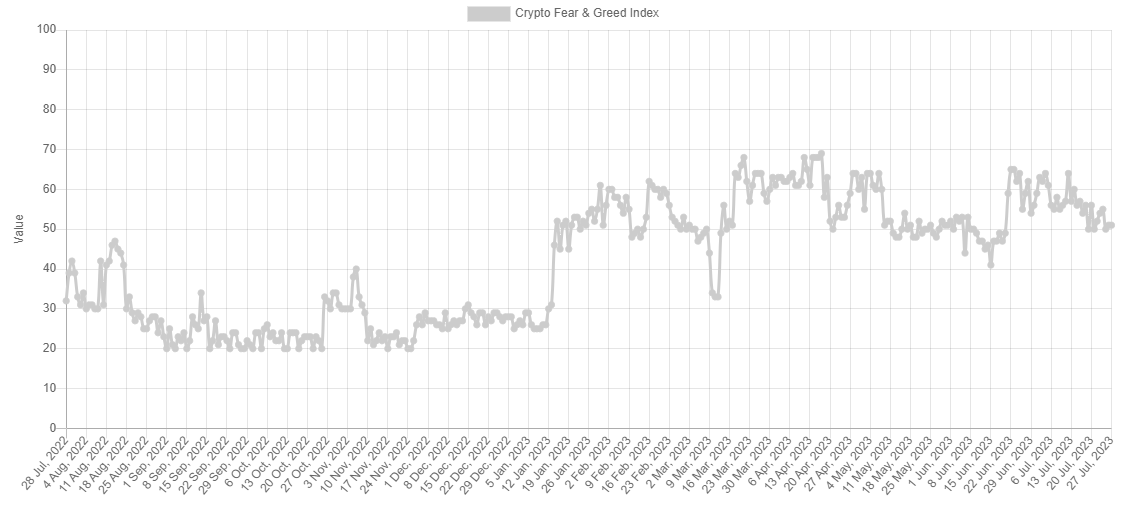 The current neutral sentiment must not be confused with a lack of interest in Bitcoin, however, as data from the on-chain analytics firm Santiment shows that the share of social media discussions related to the 100 largest assets in the cryptocurrency sector occupied by BTC alone (the "social dominance") is now at a two-week high.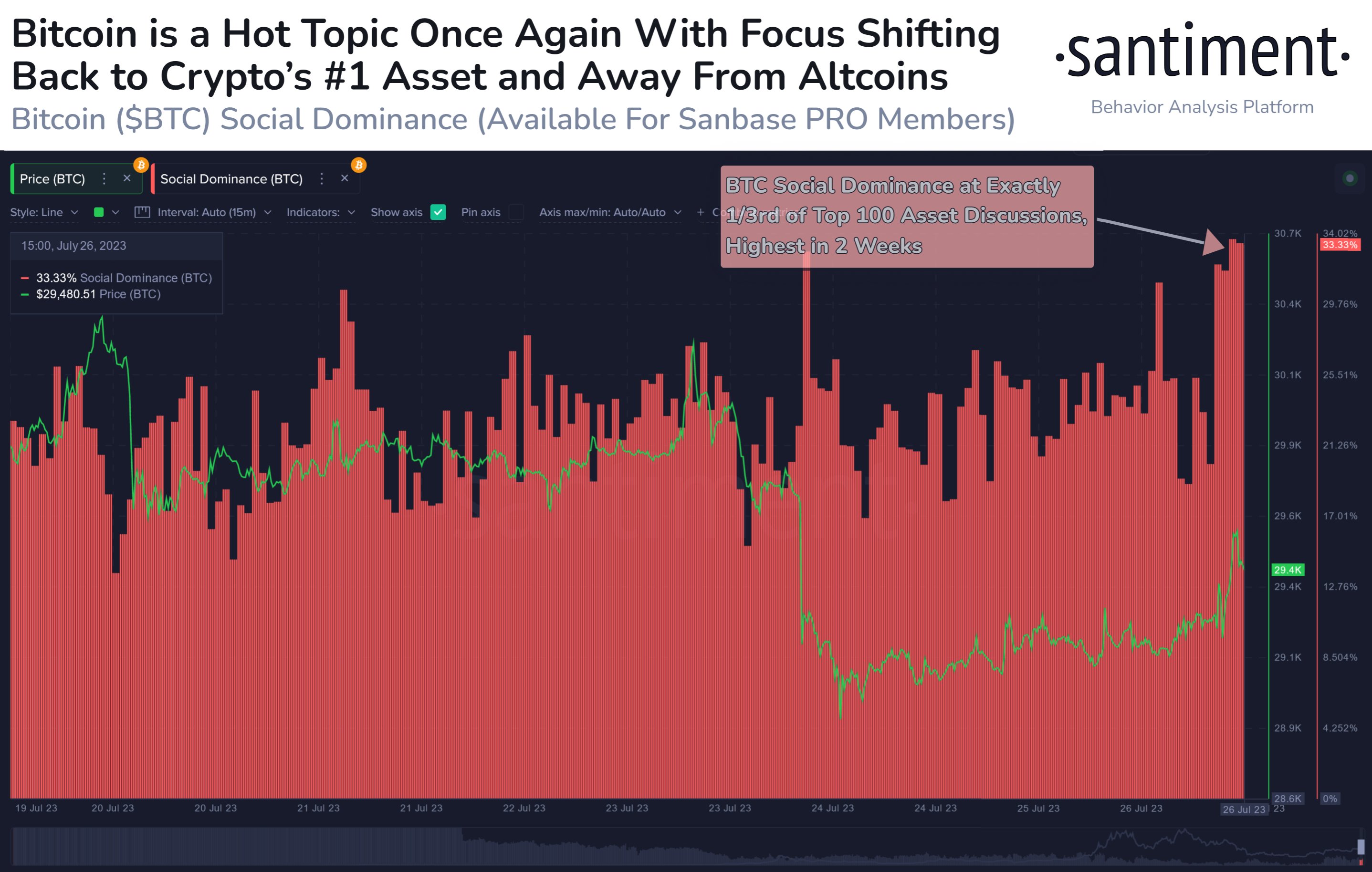 The traders look to have an active interest in Bitcoin at the moment, but their collective opinion isn't favoring any one side. In situations like these, it's generally hard to say which way the cryptocurrency might go in next.
Related Reading: Bitcoin Exchange Supply Only Slips Further Despite Price Decline
If this indecisiveness in the market stays in the coming days, though, it's likely that BTC's stagnation will continue further, as moves in either direction (if any) may not be able to go on for long.